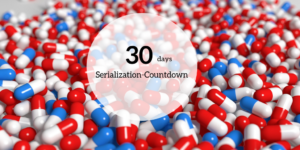 30 days untill implementation has to be finished.
Fact: Half of the drugs sold in german pharmacies are prescription-only.
The Pharma industry must meet requirements of the EU Counterfeiting Directive by 9 February 2019. Prescription drugs must be clearly identifiable and traceable – every single package. The goal is to increasing drug safety for consumers and fight counterfeits.