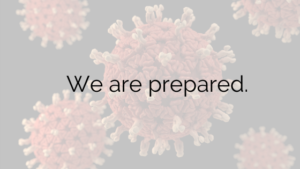 Corona not only intervenes in social life but of course also gradually affects our daily work processes. This week we have prepared everything in case of quarantine or similar steps as in Italy.
In addition to the classic measures that we have been following for some time, such as consistently adhering to the hygiene recommendations of the Robert Koch Institute and informing our employees accordingly, we have now prepared for a company-wide home office.
Gerald Wenzel, Managing Director of tracekey: "Basically, our office structure has always been designed to enable 100% remote operations. However, a decentralized work of the whole company would be a novelty for us – which is why we have been working hard last week to make sure that everything works."
Now that the preparations have been completed, we are well prepared for all possible scenarios in order to be able to continue to support our customers in the best possible way.