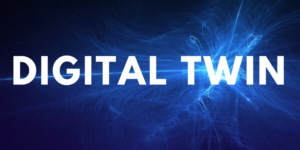 In cooperation with the DECHEMA we are going to host a webinar regarding the topic The Digital Twin in the Pharmaceutical Industry as a part of the webinar series Digitalization of processes and new digital business models, solutions for chemical, biotech and pharmaceutical companies.
We are delighted to discuss this important topic for patient safety and track&trace technologies in this webinar series. Therefore, we want to cordially invite you to the webinar.
You can apply to the German-speaking webinar for free: https://vbu.cme24.de/index.php?id=314
If you are interested in an English speaking webinar on this topic, please contact us (communications@tracekey.com). If there are enough interested people, we are going to host an additional webinar in English.
Webinar information
When? 12th March 2020, 11 am – 12 pm (CET)
Speaker: Daniel Althoff (Vice President tracekey solutions GmbH)
In the pharmaceutical industry, Digital Twins are being used to combat product coun­terfeiting. They not only offer added value for the industry but also ensure greater patient safety. In this white paper, we answer the questions of how exactly Digital Twins are used in the pharmaceutical industry and what we have learned from the imple­mentation of Digital Twins.