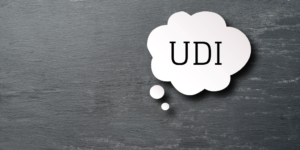 Just a year ago, an extension of the deadline for the implementation of the MDR was under discussion, which was desired above all by the manufacturers. The deadlines remained unchanged, which was quickly determined. However, the question of how to stem the upheaval in the medical technology industry remained unanswered.
The biggest concern is probably the lack of notified bodies. Time is running. In May 2019 TÜV Süd was recognized as one of the first notified bodies for MDR (Medical Device Regulation) in Germany. But the projects for the new registration of the products last and faster procedures have their price.
The fundamental problem is that even products that are already on the market have to undergo the new process and do not have any stock protection. Besides, more and more notified bodies throughout Europe are reporting that they will not be certified for the new regulations. QS Zurich (Switzerland) and Lloyd's Register Quality Assurance (LRQA, Great Britain) only announced in June that they no longer wanted to work as notified bodies under the new regulations.
The implementation of the MDR-UDI must nevertheless be guaranteed
The lack of time and notified bodies available for MDR represents a major hurdle for medical technology manufacturers. Therefore, the danger of losing sight of other parts of the MDR like UDI is great. The fact that a major project is also pending here can quickly be forgotten due to the current difficulties and the deadlines that still seem far away.
Class III and implants: May 2021
Classes IIa and IIb: May 2023
Class I: May 2025
As early as May 2020, manufacturers will have to report their product master data to EUDAMED. The data must be kept for the long term, i.e. at least for the service life of a product. Moreover, the exchange of data is not limited to EUDAMED. Manufacturers must also continue to exchange documents and data with their producers. Due to the new regulations and the exchange with the European database, however, the process is becoming more and more complex.
A system that simplifies processes and exchange among each other is therefore useful for all participants of the supply chain.