Serial number transport with tracekey: Proven simple
Delivering consolidated shipment data to hospitals
As a manufacturer, would you like to meet the demands of hospitals for digital information accompanying drug deliveries?
You also want to
avoid large investments for changes to your existing IT systems
and still use the services of proven solutions that meet the requirements of the pharmaceutical industry?
With HospitalDirect, tracekey offers you an easy to integrate solution, which also works as a stand-alone system. Via our platform we connect manufacturers, logistics companies and hospitals, and enable the delivery of data to more than 160 hospitals in Germany.
Your advantages
---
Simple interface for logisticians
Automated connection of hospitals
No further costs for use by hospitals
Common standards and technology sponsorships with hospital system providers
Transparent costs: only pay what you transmit
Aggregation of the data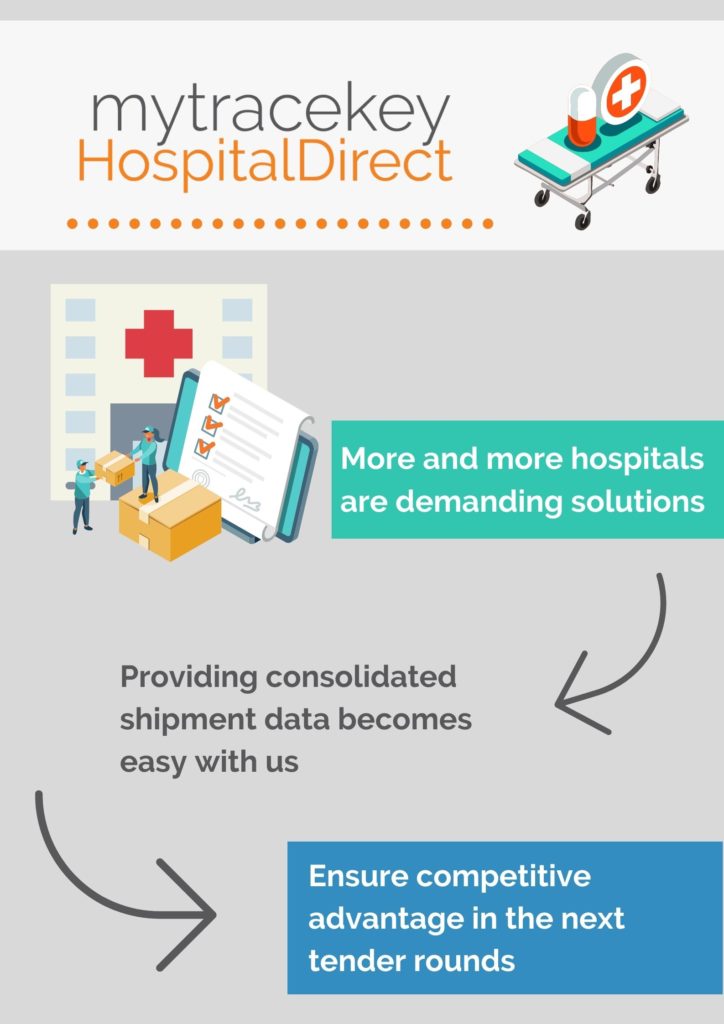 Why deliver consolidated shipment data?
Hospital pharmacies and hospital-supplying pharmacies are faced with a major logistical and personnel challenge in implementing the FMD. Depending on the size of the hospital, they have to scan more than 1000 packages daily. Delivering consolidated shipment data reduces the effort to a minimum, and at the same time meets the security standard of the EU FMD.
How to start?
As a manufacturer, you want to make work easier for your customers, as a logistics provider you want to offer appropriate services or as a hospital you want to register as a recipient?
Contact us