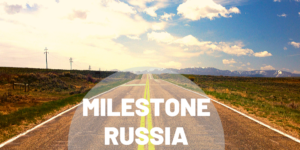 The clock is ticking. Not only the end of the year is approaching, but also the deadline for all pharmaceutical manufacturers exporting to Russia. Therefore, we are even more pleased to have reached yet another milestone this year.
After numerous tests between mytracekey PHARMA, the Russian importer and the Russian system MDLP, we have completed this phase. Shortly before the end of the year, one of our customers completed the first production for the Russian market in line with the new regulations.
We are happy to have reached this milestone at the end of the year and will enjoy the well-deserved Christmas break.