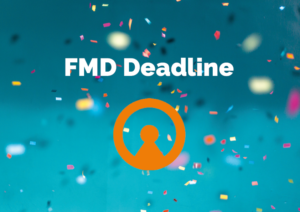 Today is the day. The securPharm system in Germany and the EMVS in Europe are officially live and the implementation of the Falsified Medicines Directive (FMD) has been completed. Or not yet complete?
The introduction of the serialisation requirement is probably the largest project in the pharmaceutical industry in recent decades. 9.2.2019 can be adhered to: Today, the pharmaceutical industry is digital and networked like never before. According to securPharm, 19,345 pharmacies, 887 wholesalers, 406 hospital pharmacies and 346 pharmaceutical companies in Germany alone are connected to the European system for combating drug counterfeiting. In addition, there are around 500 different IT providers in Germany alone who are involved in the implementation.
As one of only a few Level 4/5 service providers in Europe, tracekey plays a special role. Between the idea of acting at eye level with SAP and arvato in the field of serialization in Europe and the FMD launch, there are several ideas, suggestions for improvement, updates, meetings, trainings, test systems, or in short: five years of hard work.
We are delighted that we have been able to accompany so many companies in their efforts and convince them of our range of services. The challenge now is to develop an overall European system that practically leads to tangible improvements in patient safety. Many problems will only become apparent in real operation, as the debate on error messages in the securPharm system in recent weeks has shown.
We wish everyone a productive start!