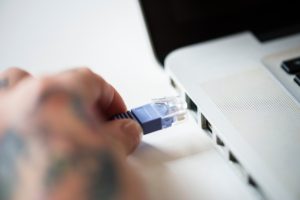 The World Customs Organization (WCO) is pleased to welcome tracekey solutions GmbH within its global network of track & trace and authentication solutions interfaced with IPM.
IPM is the WCO's online tool to combat counterfeiting. This tool enables rights holders faced with counterfeiting of their brands, to exchange information in real-time with field Customs officers. The new version of IPM integrates two major technical developments: a mobile version and the possibility to interface IPM with authentication and/or traceability solutions companies.
tracekey offers a fully integrated track&trace system across the entire value chain of a product, including suppliers, retailers, and customers.
Cooperation with solution providers like tracekey is an important development for IPM in order to access key data along the whole supply chain. Precise data improves the communication and information exchange between the private sector and field Customs officers.
"Our cloud-hosted track and trace solution allows our clients to seamlessly trace, unequivocally verify, and reliably document their products from manufacture to their end customer" Dr. Stefan Hoffmann, Managing Director and co-founder of tracekey explains. "We are glad to join the IPM network and are confident to increase the measures of protection against counterfeiting with the help of our software solution."
For this purpose, tracekey creates a digital dossier documenting all steps in the product lifecycle for each individual product through to every individual component. The solution enables an unbroken chain of traceability.
By joining the WCO's global network of track & trace and authentication solutions, tracekey solutions GmbH is now officially IPM Connected and is working with the WCO in its on-going effort to combat illicit trade and the growing threat it poses to our society and economy.
The WCO encourages all databases, sources of information, authentication, or traceability solutions that could help Customs officers in their fight against counterfeiting to interface with IPM and become IPM Connected.