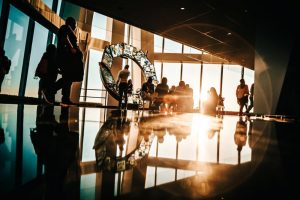 The tracekey team experienced a great response at the Portfolio – MAGYOSZ Pharmaceutical Industry 2018 Conference. The Hungarian Pharmaceutical Industry Association MAGYOSZ invited representatives from politics, industry, IT companies, and other associations to Budapest.
They discussed challenges and solutions for the implementation of FMD. The discussion focused on serialization challenges affecting small and medium-sized enterprises in Eastern Europe. Our team was readily available as the main sponsor and discussion partner.
Tracekey is one of the most chosen L4/L5 serialization providers and a reliable partner for SMEs throughout Europe. Learn more about us or contact us now.