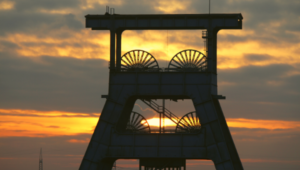 In Germany's "deep West", the Ruhrgebiet, honest work has always been part of the DNA. What used to be coal and steel are now innovations and the people who implement them.
With over 5.1 million people in more than 50 municipal communities, the Ruhr area is the largest metropolitan region in Germany and one of the largest in Europe. The legacy of the coal and steel era is nowadays a real gold mine for development. The Ruhr area offers excellent networking opportunities. Gasometers, winding towers, and blast furnaces are still part of the economy and identity of the Ruhr, but today technology companies (including the Dortmund Technology Park) or logistics companies accelerate the region's growth and in turn, benefit from the excellent network of Ruhr Area cities. Equally essential for the Ruhr area are the broad middle class and distinctive start-up culture.
Ruhr area: Room for innovation and knowledge
Once, it was difficult to see the sun through the thick dust, but now it shines more brightly due to the very well-developed training landscape of the Ruhr area. The three major universities alone – Bochum, Dortmund, Duisburg-Essen – offer education for over 100,000 students. With a total of 22 universities, the Ruhr region has the densest university landscape in Europe. The breadth of medium-sized and smaller companies that develop products and technologies with ingenuity and great specialization adds to the region's uniqueness.
The Ruhr area has developed into an important national and international hub. As an owner-managed company tracekey regards itself as part of the Ruhr area which benefits from the region's pool of ideas. tracekey emerged, among other things, from parts of a research project of the Ruhr University Bochum on the topic of track & trace in the food industry. Also, many of our employees are graduates of universities in the Ruhr area.
tracekey is serialization from the Ruhr area.
More information about tracekey can be found here.