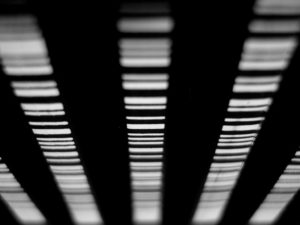 The medical device industry does not have much time left to implement the regulatory requirements of the Medical Device Regulation (MDR). By implementing such complex regulations, there is a need for clarity on what´s meant by the various terms. In the numerous provisions of the UDI regulations alone, many terms need to be known. We have summarized them for you.
AIDC
Automatic Identification and Data Capture. This term covers techniques for identification, data acquisition, data collection, and data transmission. E.g., barcode, RFID. Used for the automatic identification of, in this case, medical technology products.
Barcode
One of the machine-readable variants in which the code can be applied.
Basis UDI-DI
Is the primary identifier of a product model. It forms a bracket, so to speak, for different variants of a medical device.
Data Matrix Code
One of the machine-readable variants in which the code can be applied.
Device Identifier (DI)
One of two components of the UDI. This is the product identification and serves to uniquely identify the medical technology product. Alphanumerically or numerically structured, it is static and ISO-based. Also contains the master data. Each UDI-DI is assigned to exactly one basic UDI-DI.
Deadline
By May 2020, the products must already be assigned a UDI-PI, otherwise, the product may not be placed on the market. When the UDI must also be applied to the products differs according to product class. -> see product labeling obligation
Economic Operator
means a manufacturer, an authorized representative, an importer, a distributor, or the person referred to in Articles 22(1) and 22(3).
EUDAMED
Central database to which the reports must be sent. The original launch date of the database: May 2020. Due to the lack of functionality of most modules, the launch date was postponed to May 2022.
Excel
Theoretically, it is possible to keep the data and UDI in an Excel list. The data can be reported manually to EUDAMED. However, this procedure is only suitable for manufacturers with very few products.
Falsified device
means any device with a false presentation of its identity and/or its source and/or its CE marking certificates or documents relating to CE marking procedures. This definition does not include unintentional non-compliance and is without prejudice to infringements of intellectual property rights.
Generic device group
means a set of devices having the same or similar intended purposes or commonality of technology allowing them to be classified in a generic manner not reflecting specific characteristics.
HRI
Human Readable Interpretation. The information must also be printed in plain text on the packaging.
Interoperability
is the ability of two or more devices, including software, from the same manufacturer or different manufacturers, too:
exchange information and use the information that has been exchanged for the correct execution of a specified function without changing the content of the data, and/or (b) communicate with each other, and/or (c) work together as intended.
Legacy products
The MDCG has proposed to store legacy devices in EUDAMED without UDI-DI. Status April 2019
Update April 2021: Legacy devices do not need to have a UDI-DI, to maintain the EUDAMED usual data structure, they will be assigned a EUDAMED DI and a EUDAMED ID instead.
Legal acts
The MDR provides for 11 delegated acts and 32 implementing acts. The definition of acts makes the MDR applicable.
MDR
EU directive, deadline: 26 May 2020, replaces two old directives:
– Directive 93/42/EEC on medical devices (Medical Device Directive, MDD)
– Directive 90/385/EEC concerning Active Implantable Medical Devices (AIMD)
Procedure pack
means a combination of products packaged together and placed on the market with the purpose of being used for a specific medical purpose.
Product labeling obligation
The deadline differs for medical devices of different classes, but all data must be stored from May 2020. Update April 2021: The dates for data maintenance in EUDAMED depend on the availability of the individual modules.
Class III and implants: May 2021
Classes IIa and IIb: May 2023
Class I: May 2025
Production Identifier (PI)
One of two components of the UDI. Equals GTIN and is variable. It is the manufacturing ID and therefore contains the manufacturing and expiration date and the serial number.
Quality management system
The complex requirements of the MDR can only be fulfilled by innovations in the quality management of the manufacturers. Our whitepaper about UDI compliance gives a good overview.
Data in large volumes must be kept up-to-date and in compliance with guidelines for up to 20 years. So that nothing can get mixed up, there must be only one place where the data can be managed centrally and where all parties involved must have access. Otherwise, there is a danger that not all versions are up to the same standard.
System
means a combination of products, either packaged together or not, which are intended to be interconnected or combined to achieve a specific medical purpose.
Storage time
The data must be kept available for up to 20 years, but at least for the duration of the life cycle of the respective product.
UDI
Unique Device Identifiers label medical devices and make them traceable and clearly identifiable. Recall actions are also made easier and counterfeits are identified more quickly.
UDI carrier
The UDI carrier is the means of conveying the UDI by using AIDC and, if applicable, its HRI. UDI carriers include, inter alia, ID/linear bar code, 2D/Matrix bar code, RFID.
UDID
UDI database with static data. See EUDAMED
Unit of Use DI
The Unit of Use DI serves to associate the use of a device with a patient in instances in which a UDI is not labeled on the individual device at the level of its unit of use, for example in the event of several units of the same device being packaged together.
XML
Data format in which the data is exchanged with EUDAMED. The database also allows data to be uploaded as a "bulk upload", i.e., multiple data in one step. XML uploads to EUDAMED can be done manually or automatically.