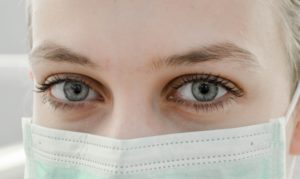 A single point of truth (SPOT) for data or document management is a must in highly regulated markets combined with increasing digitalization. Even small and mid-sized companies can hardly avoid this if they want to keep up with the market.
There are numerous small and mid-sized companies (SMEs) with just a few or niche products in the Pharmaceuticals or MedTech sectors. For a long time, analog systems were largely the means for quality management and document exchange between manufacturers and producers/CMOs. While the pharmaceutical industry already had its deadline in February 2019 for the serialization and thus for the digitalization of its data management and processes, for the medical technology industry the deadline is coming up next year. (edit: 2021)
MDR makes things more complex
The new regulations, which will come into force on 26 May 2021 with the Medical Device Regulation (MDR), will change a lot for the MedTech industry. In addition to more complex product classification requirements, there is also the need to digitize and, above all, centralize processes and networks.
Today, manufacturers and producers of medical devices exchange most of their documentation via paper. The system of thickly filled folders at several points in the supply chain bears – with increasing requirements – the risk of errors and a growing amount of work. With the MDR, even small changes must be kept up to date on both sides.
MDR makes more products subject to labeling and even the smallest changes, such as name, product version, product quantity, or warning notices, must be noted and result in the assignment of a new UDI. This increases the exchange volume between manufacturer and producer per product (variant) enormously. In addition, all changes, documents, and data must be stored for the entire life cycle of a product and, if necessary, updated not only at manufacturers and producers but also in the EUDAMED database. Therefore, it makes sense to have a central and always synchronous place for the administration of these documents, where all involved partners can access the data relevant to them.
What does Single Point of Truth mean?
The principle of a SPOT or also SSOT (Single Source of Truth) is based on the necessity to maintain an authoritative data set, which, for example, can be accessed by all parties involved in a supply chain simultaneously and from any location. Thus, data is only changed and stored in one location, so that everyone within a production process is up to date.
What does a SPOT mean for the MedTech industry?
SMEs face the challenge of having to meet the same requirements as large concerns. They must be able to continuously adapt to regulatory innovations or changes if they want to continue to operate in the market as before.
A general SPOT connecting all producers, manufacturers, and authorities is not provided for in the MDR. The EUDAMED database takes on a central task and is the SPOT in which data from manufacturers and doctors are brought together. How exactly manufacturers keep data synchronized internally and with partners is, however, the responsibility of the respective manufacturer. They must therefore ask themselves where their own SPOTs can be established.
Manufacturers need to be able to exchange data and documents with their producers in a simple and orderly process. A Single Point of Truth prevents erroneous data records and can also reduce the amount of work in a digital, standardized form. Data and documents relating to a medical device are stored and managed centrally in one place and are always kept up to date for all parties involved in the supply chain. As a result, everyone works with the same documents, and the current data can be reported to authority platforms such as EUDAMED at any time without increased administrative effort.