Traceability Solution for the Pharmaceutical Industry
Pharma Serialization for companies that have to comply with the traceability requirements
Counterfeit medicines are a major worldwide problem. This is why governments are gradually demanding the serialization of pharmaceutical products. The introduction of track-and-trace systems prevents counterfeit medicines from entering the supply chain.
In the coming years, we, therefore, see the fulfillment of global compliance requirements as one of the greatest challenges facing the pharmaceutical industry. Most countries worldwide are planning to secure their pharma supply chains through serialization and traceability measures. Accordingly, globally operating pharmaceutical companies do not only have to technically implement one regulation for pharma serialization and traceability of a single region. Instead, they often have to consider several different regulations at the same time.
Benefits
Cloud deployment and maintenance
Fast onboarding and easy validation
Ready-to-use software including connectors to common serialization systems
You want to know more?
Please contact us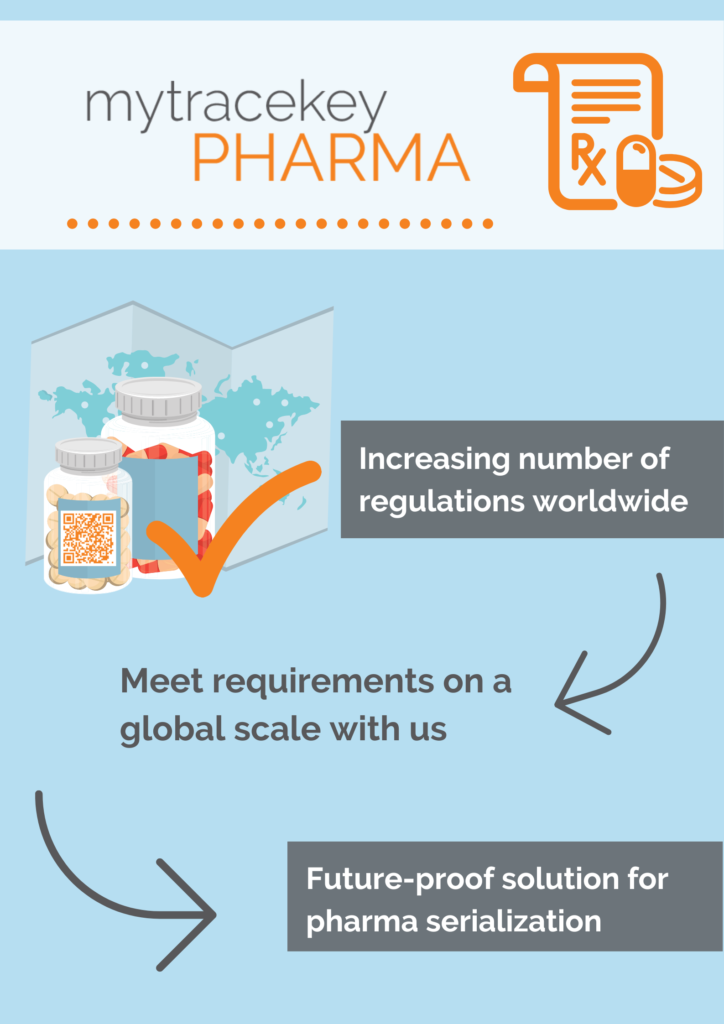 Track-and-Trace and Regulatory Compliance
As a leading Level 4/5 provider, we provide a cloud-based service that implements serialization. It is not only functionally, but also comes with a full-service package without major additional expense. We offer standardized and proven best practices that enable our customers to implement quickly and use easily: mytracekey PHARMA
The implementation of traceability regulations is not a one-off project. It is a continuous task whose framework conditions will change in the future. Our customers not only receive assistance with implementation of regulations but also long-term support in the execution of the serialization process. Our holistic approach makes us a sought-after partner for small and medium-sized companies.
With state-of-the-art technology and system architecture, we meet the high requirements of the pharmaceutical industry today. Additionally, we will continue to do so in the future. Regular system updates as well as the implementation of new regulations and features that make working with mytracekey PHARMA easier, are standard for us.
Global Compliance for Pharma Serialization
It is important to us to provide our customers with the best possible support now and in the future. Therefore, with mytracekey PHARMA, we comply not only with the EU FMD, the DSCSA, or the Russia Markirovka. We also will comply with all future serialization regulations, such as those of the MENA or SEA states.
Our extensive network is of great importance for the serialization process in the pharmaceutical industry. In particular, the connection of further IT systems, serialization providers and onboarding partners takes on a central role. We are constantly expanding these to ensure smooth communication within the manufacturing process. Equally essential is the connection to national and supranational authorities, which makes mytracekey PHARMA an internationally applicable solution.
Achieve More With tracekey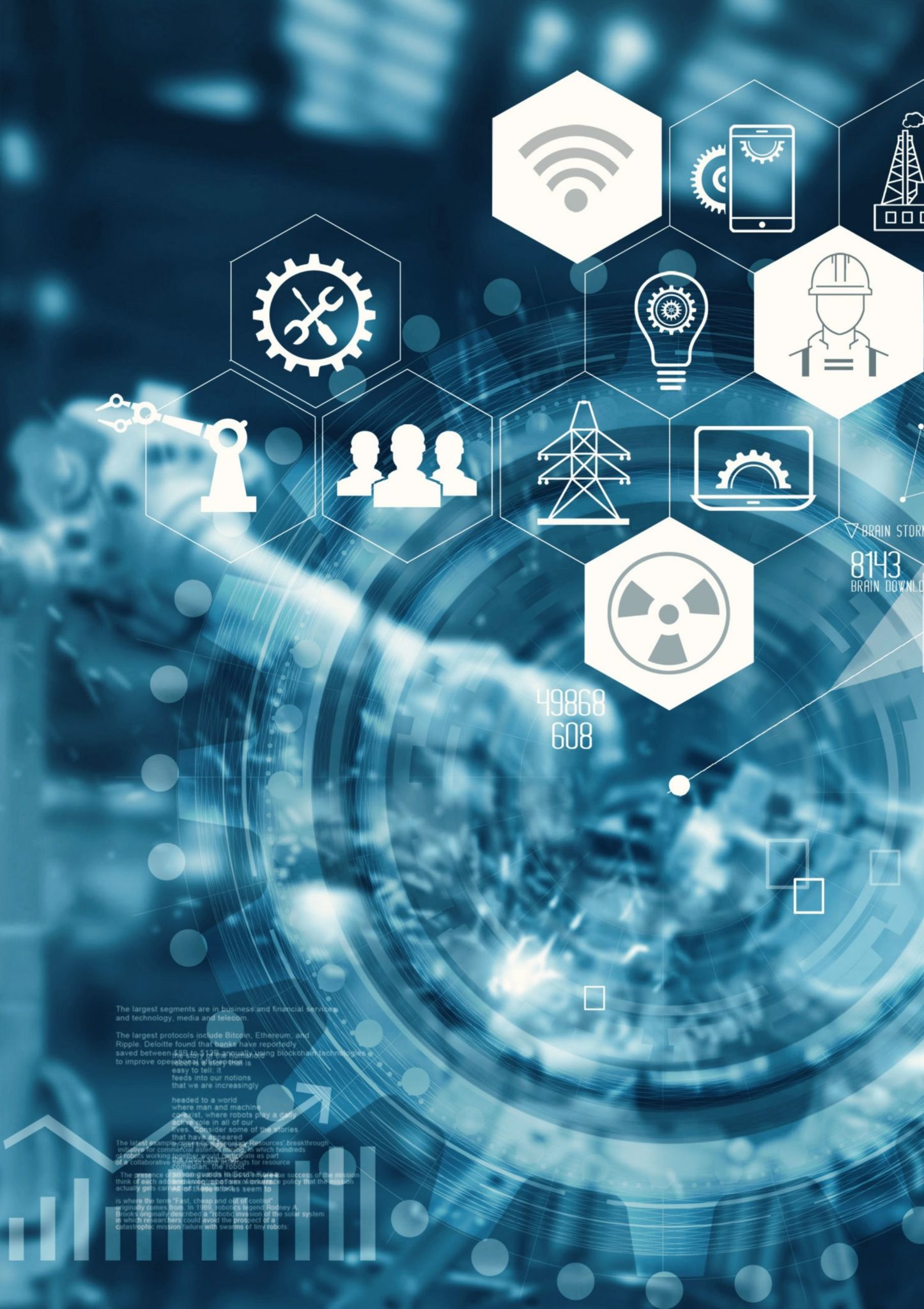 Convince yourself of our holistic offer and arrange a live demo appointment with one of our Customer Success Managers
We offer our customers a holistic solution. In addition to a user-friendly cloud solution, our focus is on continuous collaboration with our customers – this is not only reflected in our highly praised Customer Success Team. For us, the concrete needs of our customers have a direct influence on the further development of our solutions and services. To this end, we are in constant exchange with the companies and take their wishes into account in product development.
The best example is our Alert Management Service. At the request of many of our customers, we have developed an EMVO Alert Management Service in a short period, which facilitates the daily work of our customers. Whether mytracekey ALERTS or our WBDL service mytracekey HospitalDirect, with our holistic SaaS concept we provide our customers with useful tools that create added value in their everyday work as well as in their customer relationships and set them apart from the competition.
Our Solutions
mytracekey ALERTS: With our Alert Management Service, you gain valuable insights into EMVO error messages. We do the work for you.
Level 3 partner offer: For all those who still need an L3 system and not only want to have everything from one source, but also at unbeatable prices.
Learn more about tracekey technology: Our Community Cloud
Read our Success Story with Dr. Theiss Naturwaren/Dolorgiet to learn all about our first Markirovka Compliance (Russia Serialization) project.