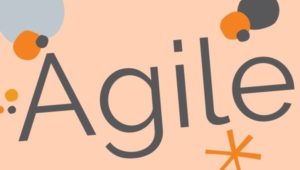 How Scrum and Co. help us to use our resources effectively
Global compliance is essential for the pharmaceutical industry. Therefore, companies need serialization providers, whose offer covers all requirements on a global level, to implement the numerous regulations. As an agile company, tracekey can ensure this offer with significantly fewer resources as many larger software companies often have.
In such a strongly networked and regulated world, global compliance means the constant renewal and expansion of regulations within an industry. For the pharmaceutical industry, this means that companies usually have to comply with several legal requirements for pharmaceutical serialization, and, depending on the market segment and international orientation, new regulations are added regularly.
In addition to EU-FMD (Europe), DSCSA (USA), and Markirovka (Russia), there are similar efforts in Saudi Arabia (SFDA), China (CFDA), or Brazil (ANVISA), for example, which use pharmaceutical serialization to combat counterfeit drugs and fraud.
We work agile
Our company structure differs from most other serialization providers. tracekey was founded in 2013, and we benefit from our relatively short company history. Therefore, we do not have any outdated structures and were able to align the organization and the working method of our teams with modern concepts from the outset, thus adapting them to the needs of the complex market. For example, we work with employee roles instead of having numerous hierarchical levels. That leads to short decision-making processes, quick solutions, and flexibility in case of holidays or illness.
Our teams are all agile, and the tasks are organized in sprints according to the Scrum principle. That allows us to regularly update our software so that necessary changes can be implemented at short notice.
In a sprint, the tasks that currently have priority are planned and then implemented within a short period. The advantages of this planning strategy are:
– Flexibility: In a short frequency we can re-prioritize but remain focused on the current tasks.
– Success: The small-step planning quickly leads to visible success and new functions are available to our customers on time.
– Long-term planning: Based on compact intervals, long-term planning is also made easy and is transparent for our teams and customers.
Global compliance through a small, agile team
This approach is reflected in the structure of our software as well. We use a modern system architecture and focus on offering our customers solutions that fulfil their needs. In doing so, we avoid unnecessary features and add-ons. Therefore, our serialization platform is also modular. Depending on the user role, only the appropriate apps are displayed. That makes it very clear to work with mytracekey PHARMA. In this way, we can use our resources in a very pointed and bundled way.
"Of course, we have considerably fewer personnel resources than large serialization providers. But we do not see this as a weakness on the contrary. Our teams are well-coordinated and work hand in hand. Decisions are easier made in small teams rather than going through three hierarchical levels before reaching a result. And you only have to look at our results: For example, our customers were among the few, who delivered correctly serialized goods to Russia at the beginning of 2020. – Stefan Hoffman, Managing Director tracekey
New regulations are implemented step by step at tracekey, always adapted to the needs of our customers. Therefore, there are no large-scale IT projects that unnecessarily tie up many resources of our customers. Uncontrollable costs are also eliminated. That is not only due to our agile company structure but also to the software itself. From the outset, we designed the structure so that future changes and additions for new serialization requirements can be implemented easily. Our customers also benefit from their operation in the Community Cloud. If there are new features, they are available to everyone at the same time.
All these aspects show that both, our company structure and our system architecture, are designed to meet the future global compliance requirements of pharmaceutical companies. And we look forward to tackling these new challenges with our (future) customers.