Our EMVO Alert Management Service
Pharma Alert Management: The initial situation
Under the EU FMD, pharmaceutical companies are faced with up to several 100-1000 alerts daily, which means error messages in securPharm or other national systems (NMVS). For each alert, pharmaceutical manufacturers have to analyze the messages and evaluate the cause. It takes a lot of time to analyze the data on a daily basis, which is provided by the EMVO and the NMVS to the pharmaceutical companies. Therefore, we have developed an EU-FMD Alert Management Service that takes the work off our customers.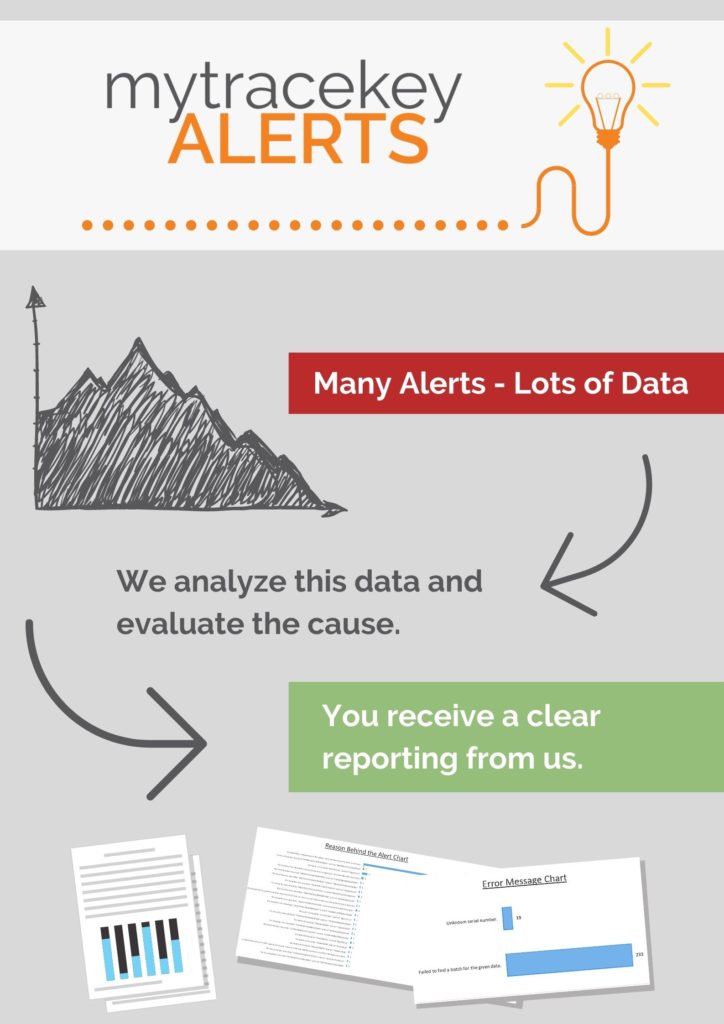 EMVO Alerts have to be processed quickly and efficiently
Any packaging that triggers an alert cannot be sold.
It is possible that this medicine or an entire batch may need to be recalled.
Customer complaints may arise.
The period for reporting must be respected.
Advantages of our EU-FMD Alert Management Service
Full Service: We take over the complete analysis and evaluation of the alerts
Detailed tracking of the cause of the alert
Clear preparation of the analysis
Recurring causes of errors are detected
Through our work with the alerts, we already know many error variants that may be new to customers and can, therefore, process them faster and more efficient