Our EMVO Alert Management Service
Pharma Alert Management: The Initial Situation
Under the EU FMD, pharmaceutical companies face up to several 100-1000 alerts daily, which means error messages in securPharm or other national systems (NMVS). For each alert, manufacturers in the pharmaceutical industry must analyze the notifications and evaluate the cause. It takes a lot of time to investigate the data on a daily basis, which the EMVO and the NMVS provide to pharmaceutical companies. Therefore, we have developed an EU-FMD Alert Management Service that takes the work off our customers.
Pharmaceutical companies are responsible for the entire product life cycle of a drug. Therefore, processing EU FMD Alerts is not optional but a crucial part of the serialization process.
Alert management is a typical part of a GMP audit
Companies are responsible if the product is indeed a counterfeit
Part of EU FMD compliance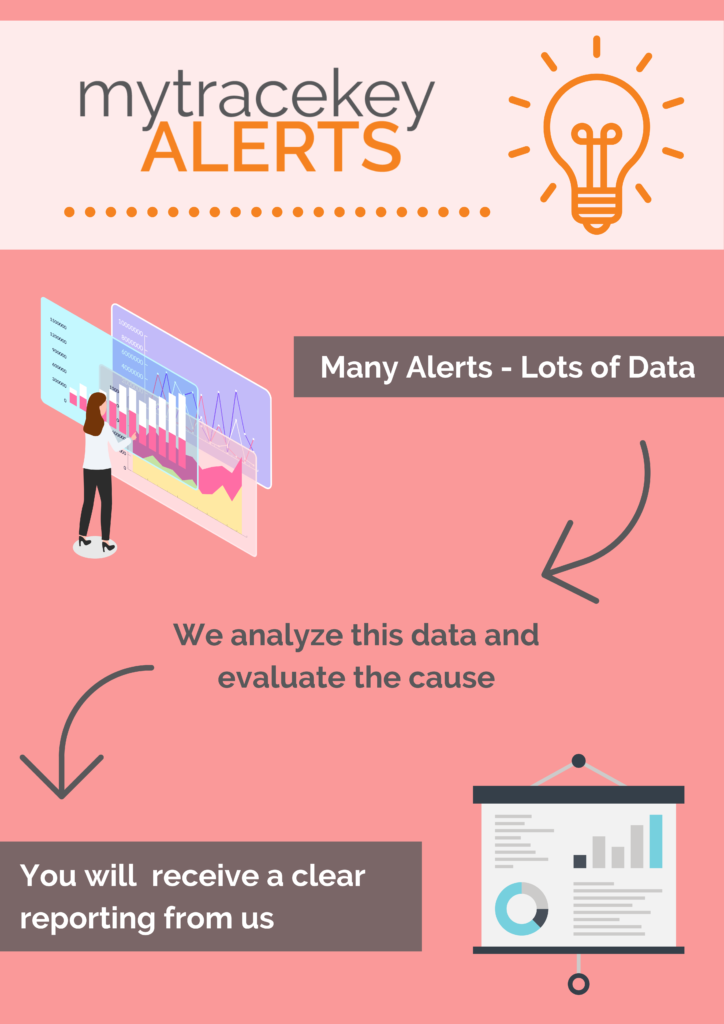 Fast and Efficient Processing of EMVO Alerts
Any packaging that triggers an alert cannot be sold.
This medicine or an entire batch may need to be recalled.
Customer complaints may arise.
The period for reporting must be respected.
Our Solution For The Pharmaceutical Industry
As a leading Level 4/5 provider, we also offer a cloud-based service for serialization requirements in the pharmaceutical industry. Our solution, mytracekey PHARMA, supports you in achieving global compliance and implementing regulatory directives effortlessly.
If you have any questions or are interested in our solutions, mytracekey PHARMA and mytracekey Alerts, feel free to contact us.
Contact us