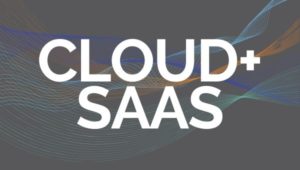 Cloud technology is used mostly for digital services and software. Especially where the IT infrastructure must always be available, accessible, and in all places. In the meantime, using a cloud has become part of everyday life for many people, whether privately or as part of their work. SaaS applications are particularly relevant in the B2B sector. So, what are its advantages?
Cloud computing refers to the provision of servers, databases, or network components via the internet. For the user, for example, there is no need to install software on their server or hard drive. Microsoft 365 or Google Drive are just two cloud services that many people use in their everyday lives. Cloud applications range from virtual data storage to hardware virtualization (IaaS) and software provisioning.
At the beginning of the 2000s, large companies such as Amazon or Google benefited from cloud technology. For their services, they had to be able to process large volumes of data early on and react flexibly to fluctuations in capacity utilization. Above all, however, they always had to make their services available, everywhere and to everyone. In the meantime, using the cloud has become standard for many companies. Software as a Service (SaaS) accounts for the largest share of cloud services.
There will be a lot more to come in cloud technology in the coming years. It is estimated that by 2023 alone, around 70% of IT companies will use the multi-cloud as the cornerstone of their services. One part of this is containerization, for example.
What are the advantages of a SaaS solution?
Using SaaS solutions not only gives software providers the advantage of better scalability, for example, in the event of fluctuating system utilization but has advantages for the customers themselves. These include variable costs for use and thus better planning, availability of the software regardless of location, and therefore the prerequisites for digitalization in the company are created.
With the outsourcing of hardware, software, and operation (SaaS), the software is not installed on-site on the company's servers but is offered as a service by an external IT service provider via the internet. The users receive access via a web browser or an app. Therefore, fees are usually charged on a usage-based model. A usage-based fee is usually charged for the usage itself. However, there are no costs for maintenance or hardware.
The cloud in the pharmaceutical industry
The pharmaceutical industry was initially skeptical about the cloud solution. For most companies, it was all new to use a cloud for working with their product data or communicating with their business partners. Especially since for many areas, both solutions are also available. Software, for example for the serialization of medicines, is available both as SaaS and as a local solution with operation and maintenance on the company's servers. Today, the cloud is established in daily work. It has also proven itself in pharmaceutical serialization, as it is the simplest and at the same time most secure solution for the cross-company exchange of mass data.