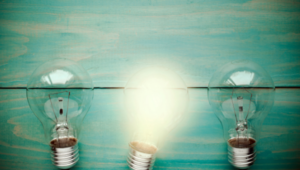 Traceability and a transparent supply chain play a key role in many industries. The pharmaceutical industry can act as a role model. The key questions amongst all are the provenance and pedigree of a product as well as providing a secure and traceable path from the producer to the consumer.
The pharmaceutical industry tries to summarize these questions under the keyword "serialization". In the food industry, the automotive industry, the tobacco industry, and aviation, the term "Track & Trace" is generally used. Depending on the application, "Industry 4.0", "Internet of Things" or "Blockchain" solutions also pursue similar goals.
The pharmaceutical industry must find comprehensive solutions
The difference: In contrast to the pharmaceutical industry, the automotive industry is mainly driven by individual lighthouse projects from large manufacturers or associations. There are also individual producers in the food industry who would like to offer their customers more transparency as part of their brand communication policy.
As pharma serialization is based on regulatory change, these rules affect not only individual companies but an entire industry and almost all business processes. Serialization means:
Digitalization of business processes
A global extensive network of the most diverse actors in the production, trade, service providers, authorities and contracting authorities
An evolution in the understanding of products, since a physical product only has value if its digital image is available and in the right condition.
Helpful experience for other industries
Pharma serialization will not be able to serve as a "one-to-one" model for other industries and applications. However, the example of the pharmaceutical industry shows that certain requirements simplify an industry-wide implementation. These include:
A stable, legal framework that challenges companies but also provides equal opportunities for implementation
Service providers who can provide solutions for a wide range of customers
The constant development of best practices that can be implemented by large and small companies
The most important success factor has proven to be the focus on processes. Due to regulatory requirements, the pharmaceutical industry is process-controlled. These processes now have to be redefined against the background of serialization or need to be developed further together.
In this interaction, IT service providers must offer solutions that enable flexible and smooth integration of processes. tracekey solutions GmbH also works with processes. We, therefore, define ourselves as more than just a provider for a software platform that aims to fulfill extensive requirements and tasks. We are partners of our customers and actively participate in the design of solution-oriented processes.
Would you like to learn more about other industries? Do you have any ideas or questions about other applications?