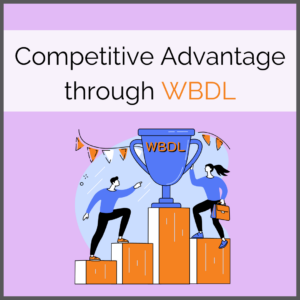 With consolidated shipment data (German: WBDL), hospitals can be relieved of a lot of work. Due to the EU Falsified Medicines Directive (FMD), just like in conventional pharmacies, all packaging of prescription drugs in hospital pharmacies must be scanned twice to guarantee their authenticity. The first time at delivery and then again at dispensing. WBDL helps to make this work easier by acting as a digital delivery bill. Instead of scanning each package individually, the complete delivery is checked and verified immediately upon delivery. This saves hospitals a lot of time and, therefore, money.
Manufacturers should also be interested in consolidated shipment data. In tender rounds, some hospitals now place a lot of emphasis on this, and also ask for it in their questionnaires. Manufacturers can thus gain advantages over other competitors through WBDL.
Relieving Hospitals
Corona has repeatedly highlighted the overburdening of the healthcare system. The workforce, in particular, is under extreme strain. One result is that many hospitals are willing to pay more if it helps relieve the burden on staff. The best price-performance ratio is correspondingly crucial here. If a manufacturer offers ways to make work simpler, the lowest price is no longer the decisive point. The advantages of WBDL are, therefore, particularly interesting for hospitals because they have a significant impact on the working atmosphere. Accelerated and facilitated work leads to less stress, which leads to less sick leave, which leads to a better atmosphere in the workplace, and hopefully less strain on the healthcare system in general.
Competitive Advantage
Consolidated shipment data initially means additional costs for manufacturers, but these are negligible due to a surcharge as a hospital supplier. The advantages of WBDL outweigh these costs by providing a competitive advantage over other manufacturers. After all, WBDL remains a strong argument for hospitals in tender rounds. Our cloud-based solution, mytracekey HospitalDirect, helps. Unlike other providers, WBDL information can be received and generated flexibly in different formats. In addition, a clear distinction between manufacturers and hospitals is possible in our solution.
If you are interested or have questions about our WBDL solution, mytracekey HospitalDirect, please feel free to contact us.