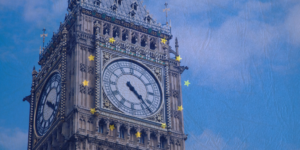 The day of the Brexit – March 29 – is slowly approaching and there is still no regulated withdrawal insight. The pharmaceutical industry would be particularly affected by hard Brexit. Without regulated conditions and joint agreements, a complex situation would arise for the chemical and pharmaceutical industries, which could even lead to supply bottlenecks. A regulated transition phase is necessary.
The UK is an important trading partner for Germany in the chemical and pharmaceutical industry. According to estimates by the German Chemical Industry Association (VCI), German companies exported products worth around ten billion euros to the UK in 2018, with an import volume of almost six billion euros. A No-Deal Brexit without a regulated transition phase could hit this sector hard.
Therefore, it is particularly important for the chemical and pharmaceutical industries that the EU-27 and UK seek joint solutions and, for example, avoid customs barriers and maintain the same standards for product and chemical safety. "We need a comprehensive partnership, investment, and trade agreement," said Utz Tillmann, CEO of the German Chemical Industry Association (VCI).
Fear of drug shortages
Ultimately, a No-Deal Brexit affects the people above all. If there are no common regulations, for example, medicines approved for the whole of Europe could no longer be sold in the UK, which could lead to supply bottlenecks. The pharmaceutical companies that trade with the UK would have to adjust accordingly tariffs associated with the WTO rules.
Dr. Richard Greville, ABPI Director, told pharmaphorum.com that it would be a travesty if UK patients did not participate in a system developed specifically for them, and that is meant to be the safest drug system in the world.
The Medicines and Healthcare Products Regulatory Agency (MHRA) pointed out that the UK had helped design and build the system and would ensure, even with a No-Deal Brexit, that UK patients would continue to have quick and safe access to medicines. Also, serialized medicines from the EU would continue to be available for sale if they comply with other UK requirements.