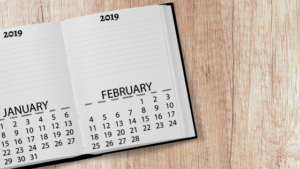 Exactly one year ago to the day the anti-counterfeiting systems went live in Europe. We look back on the eventful and successful year 2019.
Since February 2019, more than one billion drug packages have been given a unique digital identity – in Germany alone. More than six million scans are performed in pharmacies every day. Inventory goods are still in circulation and can be dispensed until its expiry date. As soon as all inventory goods are sold out, the number is estimated to rise to 10 million scans per working day.
The relevant players in Germany are connected to securPharm almost nationwide:
19,330 pharmacies
408 Hospital pharmacies
945 wholesalers
386 manufacturers
High effort and need for optimization
The hospital pharmacies struggle with a high number of error messages. They are usually supplied with medicines on pallets directly from the manufacturer. Scanning them and then checking the error messages means a particularly high staffing requirement given the large quantities of medicines that pass through hospital pharmacies every day.
According to its statements, securPharm still sees a need for optimization in the area of system performance and the coordination with other anti-counterfeiting systems in Europe. Martin Bergen, Managing Director of securPharm, also sees the current measures for drug counterfeit protection in Europe just as the beginning "of a longer path to improved counterfeit protection throughout Europe."
And with tracekey?
Already at the end of January 2019, two weeks before the deadline of the FMD, our customers were able to switch from the test to the productive system of our serialization platform. Thanks to the good support from our Customer Success Team, the mood among our customers was positive, even when problems occurred at securPharm shortly before the start. Gerald Wenzel, Managing Director at tracekey: "I can still remember very well. Due to the early go-live of our productive system, 09.02.2019 was relatively uneventful for us".
Together with our customers, we were able to make 2019 a year full of success. In addition to new partnerships with Chronicled or as GS1 Solution Provider, we were also able to complement the offer for our customers with other smart solutions: In the first quarter, we launched the pilot phase of our platform solution for delivering consolidated shipment data to hospitals, followed by our data and document management system for the medical technology industry in the course of the year. New regulations were not long in coming, so we also adapted our software to the needs of the US and Russian markets.
In 2020, we will continue in a tracekey manner, always in personal contact, and with an open ear for our customers. Because no matter whether Pharmaceutical or MedTech, the markets are becoming more and more connected and have to continuously adapt to new and changing laws and regulations. Serialization is not just a one-off project.