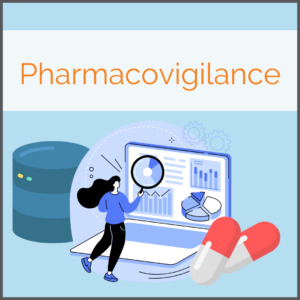 Despite comprehensive preclinical and clinical studies, it is not uncommon for drug risks to be discovered only after market approval. Possible reasons are a larger patient population, multi-medication, off-label use, or medication errors. The pharmacovigilance department has the important task of identifying, assessing, better understanding and, if necessary, reporting these risks. In this way, a continuous benefit-risk assessment can be carried out and adverse events can be reduced or even prevented.
What is the legal basis for pharmacovigilance? How is the safety of medicines analyzed before and after market authorization? And which reports have to be submitted to the authorities? In this article, we would like to give you a brief introduction to this topic.
Regulatory background
Drug scandals, such as the slimming pill "Menocil" or the sleeping pill "Thalidomide", have shown in the past that internationally a strong regulation of clinical trials is necessary. It also proves that the safety of drugs should be continuously monitored after approval.
To create globally comparable conditions for clinical trials and the approval of medicines, the ICH-GCP (Good Clinical Practice) regulation was introduced in 1997. It defines internationally recognized ethical and scientific quality standards for clinical trials and forms the legal basis for national drug authorities and pharmaceutical manufacturers today.
In addition to ICH-GCP, there are guidelines for pharmacovigilance activities (Good Vigilance Practices, GVP). In the USA for example, the Food and Drug Administration (FDA) is responsible for the safety of medicines. The Federal Food, Drug and Cosmetic Act (FDCA) and the FDA Code of Federal Regulations (CFR) Title 21 provides guidance on GVP. In Europe, the Pharmacovigilance Risk Assessment Committee (PRAC) of the EMA (European Medicines Agency) monitors the safety of medicines. Serious events are recorded by manufacturers and uploaded to a central pharmacovigilance system called the EudraVigilance database. The quality and safety standards to be observed by manufacturers are defined in more detail in Modules I to XVI of the GVP guideline.
Pharmacovigilance: Pre-authorisation
Before medicines come onto the market, their safety is checked by manufacturers and authorities within the framework of clinical trials. Adverse events are documented during the study. These data are evaluated according to their severity and causal relationship with the trial medication and reported to the responsible federal authorities and ethics committees. Serious Unexpected Adverse Reactions (SUSARs) must be reported within 7 to 15 days. Serious Adverse Events (SAEs) without a causal link are collected and submitted annually in the form of a Development Safety Update Report (DSUR).
Pharmacovigilance: Post-authorisation
Adverse events can also occur after a medicine has been approved. To systematically identify these risks and contribute to their prevention and/or reduction, pharmaceutical companies should, according to GVP, nominate a Qualified Person for Pharmacovigilance (QPPV). They are entrusted with the implementation and management of a pharmacovigilance and risk management system.
Pharmacovigilance System
Risk Management System
– PV Master File (PSMF) for each medicinal product
– Corrective and preventive actions (CAPA)
– Regular audits
– Identification of new potential risks (signal detection)
– Updating and reflection on the benefit-risk ratio of approved drugs
The above-mentioned tasks also include certain documentation and reporting obligations, such as spontaneous reporting of suspected cases, literature research, and the preparation of aggregated reports for the authorities.
The table below summarises the reports to be submitted for the USA and Europe.
USA
Europa
– Periodic Adverse (Drug) Experience Report (PADER, PAER)
– Integrated Summary of Safety (ISS)
– Periodic Safety Update Report (PSUR)
– Periodic Benefit Risk Evaluation Report (PBRER)
– Clinical Summaries of Safety
– Clinical Study Reports (Safety Paragraph)
– Individual Case Safety Reports (ICSR)
Clinical or non-interventional studies, so-called Post-Authorization Safety Studies (PASS) or Post-Approval Studies (PAS) are often conducted after marketing authorization. They help to gain further knowledge about the safety profile of a medicinal product or to ensure a positive benefit-risk ratio. If a medicinal product has been approved under special circumstances, such a study may be required by the responsible authorities. However, marketing authorization holders often decide to conduct a study voluntarily.
[Disclaimer]
This information is only one possible interpretation of the regulations. They are also in a constant state of change, so the information in this article may be incomplete or out of date. The above article is expressly no legal advice. Please refer to the official documents for information before making any business decisions. (Status of information: June 2023)