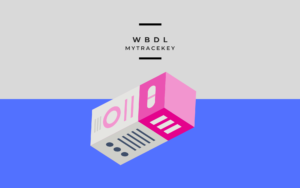 Although the purchasing associations of hospitals now classify the consolidated shipment data delivery (German: WBDL) as a quality criterion for the pharmaceutical companies, many manufacturers do not yet offer a shipment data service for hospitals.
There are currently no official figures. According to our own estimates, about 13 pharmaceutical companies currently offer the delivery of consolidated shipment data. This is an insignificant number with well over 500 pharmaceutical manufacturers in Germany. The main problem is that there is no standardized implementation strategy that solution providers and manufacturers can use as a basis for orientation, which means that the range of products and services on offer and their implementation are very confusing and will probably remain so for some time to come. Data formats and the provision or integration of third-party systems are currently handled in many ways.
The following forms of implementation are currently used, among others:
– Export from the manufacturer's ERP system: For this, the ERP system must be integrated into a WBDL solution or a separate add-on must be built so that the data can be exported accordingly. Various proprietary data formats are used.
– Provisioning via manufacturer web portal: The data is provided via the manufacturer's own web portal.
– Export from the logistics provider's ERP system: Similar scenario to the manufacturer ERP.
– ADKA suggestion: Sending encrypted .zip files by e-mail.
Practical experience shows: The implementation of WBDL e-mails according to ADKA specifications is basically possible, but still requires some effort from the hospital pharmacy. There are already demands for a standardized solution, which would ideally be operated by an independent body. What exactly this solution might look like is still unclear today. However, it is to be expected that demands and technical implementation will change considerably in the future.
Consolidated shipment data: Competitive advantage in the tender round
According to the purchasing associations, the WBDLs will also play a role in the next round of tenders, so it remains to be seen how the situation on the market will develop until the end of 2021. It is to be expected that most pharmaceutical companies will gradually adapt to the demands of the hospitals in order not to lose out against the competitive advantage of those companies that already offer digital data delivery.