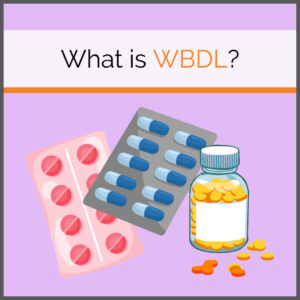 Hospital pharmacies are frequented quite differently from public pharmacies. In hospital pharmacies, large quantities of Rx drugs are delivered and distributed every day. This includes most of the drugs that are needed in daily hospital life. In connection with the requirements of the European Counterfeiting Directive (EU-FMD), this means that a large number of drugs have to be scanned and verified every day, a lot more than in a public pharmacy. The implementation of the European Falsified Medicines Directive (FMD) therefore poses a challenge for hospital pharmacies.
Clinical pharmacies, unlike public pharmacies, are largely supplied directly by the manufacturers. Important medicines usually arrive here on pallets. At present, every single prescription drug pack must be scanned – at least once when the goods are delivered, and a second time when they are handed over to the clinic. The German Hospital Association, therefore, recommended that its members reach an agreement with manufacturers and logistics companies on the supply of consolidated shipment data (German: WBDL) as early as January 2019.
What is meant by the digital delivery of data?
The WBDL is a kind of digital delivery note that contains all the data that the delivery must include according to the FMD standard. This digital data delivery is sent in parallel to the actual delivery. As this is a digital image of a real existing object, it can also be called the digital twin of the medicine packaging in this case. Both are delivered by the manufacturer to the hospital pharmacy.
What is the advantage of WBDL?
Scanning is usually done individually during manual write-off/verification. Thanks to WBDL, this is done for the entire delivery in one step. This can lead to several other benefits. First of all, less work for one step means that more time is available for other tasks. A two-hour task is thus completed in 15 minutes. More efficient work thus results in cost reductions. WBDL also brings benefits in hospital tender rounds. The time savings make suppliers with WBDL even more attractive. This can create a competitive advantage over suppliers without the digital solution. Especially in a tense healthcare system, workload reduction can provide great relief.
Are these digital data deliveries secure?
Due to the direct delivery from the pharmaceutical manufacturer to the hospital pharmacy, the digital transfer of consolidated shipment data is also very secure. The hospital pharmacies are also obliged to take randomized and statistically relevant samples from the respective deliveries. If the drugs are delivered via wholesalers or intermediaries, the WBDL is not a permitted procedure.
With our years of experience in the RegTech industry, tracekey is happy to assist you. If you are interested or have any questions about our WBDL solution mytracekey HospitalDirect, please contact us.