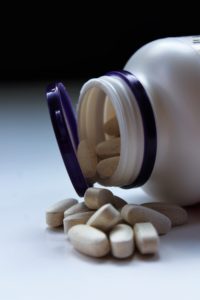 Pharmaceutical companies specializing in the production of over-the-counter drugs (OTC) have not been affected by pharmaceutical serialization so far. This is now changing for companies that are also active on the Russian market. The serialization requirements in Russia are much more complex than those of the EU-FMD.
The so-called EU Counterfeiting Directive has been in force since February 2019. It only applies to prescription-only drugs, which must therefore be provided with a 2D data matrix code and an individual serial number.
The requirements are different in Russia. According to Russian Federal Law No. 425-FZ, both prescription and OTC drugs must be equipped with the corresponding features from 2020.
The challenges for OTC manufacturers
Manufacturers of over-the-counter medicines destined for the Russian market must hurry. From 1 January 2020, OTC medicines entering the supply chain will have to meet Russian track&trace requirements.
Manufacturers and medicines must go through a registration process
A process must be established which handles the request and administration of the crypto codes in accordance with the rules
The aggregation must take place up to the pallet level
The curriculum vitae of the medicinal product must be complete, including all stages the medicinal product passes through before entering the Russian market
In less than half a year, the points above must be implemented completely and in compliance with the guidelines. For OTC manufacturers who have not yet addressed the issue of Russia's serialization, it will be scarce. Gerald Wenzel, CEO tracekey: "These complex requirements can't be implemented by the book in this short time. Nevertheless, with the right partner at their side, the OTC manufacturers can become compliant and continue to serve the Russian market in 2020."
The Russian serialization code
Unlike the code in the EU, the Russian code consists of two parts. The first part is like the EU version, i.e. it serves to identify the individual packages. It consists of a GTIN and a serial number. In addition, there is a code part that is used for control and verification. It contains a character string that is the result of a cryptographic transformation of the identification code. The second part of the code is intended to expose counterfeit identification codes during verification.