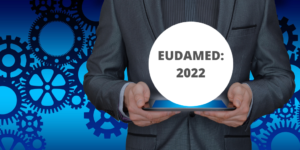 An important component of Medical Device Regulation (MDR), the launch of EUDAMED, has been postponed by two years. However, May 2020 remains the date for the other elements of the MDR.
It was considered unlikely that the deadline for the MDR would be postponed. However, the European Union now announced that at least the deadline for EUDAMED will be postponed by two years to May 2022. The database for in-vitro diagnostics and medical devices will be launched at the same time.
Reasons for the delay
One of the reasons seems to be that the database will not be operational by next year, although there has been some recent progress. The European Commission has announced that the database will not be released to businesses until all modules are fully operational and have been audited by an independent body.
What does this mean for businesses?
The postponement of the EUDAMED deadline effectively means that companies will have until 2022 to organize the upload of data into the database.
It was planned that all new and changed data would be stored in EUDAMED by May 2020 and that the remaining data would have to be added within 18 months. Whether this transitional period can now also be applied to the new deadline is unclear.
Why you should stick to it anyway
MDR involves much more than just reporting the unique device identifiers and documentation to a database. By postponing the deadline for EUDAMED, medical device companies now have a little more room to take care of the other components of MDR. Nevertheless, this point should not remain until the end of 2021. If the companies plan more time, the implementation of a new system will be much less stressful and there will also be room for intensive cooperation with a service provider so that optimally adapted solutions can be created.