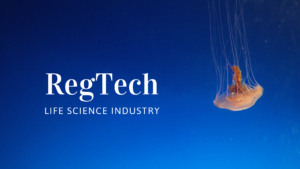 In a highly regulated environment, appropriate IT solutions are needed. A new generation of IT companies has therefore established itself, particularly in the finance sector. The so-called RegTechs offer efficient IT solutions for the financial markets that are adapted to strict regulations, but regulatory pressure is also increasing in many other industries.
The term RegTech was established a few years ago and is so far only used by the finance sector. It is a combination of the two words "Regulatory" and "Technology" and is often used as a sub-category or close category to FinTech. Basically, however, the term was introduced to describe companies "that have been developed specifically to fulfil regulatory mandates around the world".
New technologies for complex industries
RegTech companies and new technologies go hand in hand. The comprehensive regulations that have been introduced for financial market players since the financial crisis of 2008 are thus efficiently implemented for the respective partners. For example, with Big Data or Digital Twin solutions, Cloud Services, Blockchain and Artificial Intelligence (AI). The use of the latest technologies makes financial companies more agile and faster in implementing compliance and regulations.
Other industries face similar challenges, particularly in the chemicals, pharmaceuticals, medical technology, biotechnology, cosmetics and the food and delicacies industry as well as the energy and utilities sector. The life science industry must face the challenges of compliance, fraud detection and counterfeiting – and therefore requires appropriate RegTech initiatives.
EU-FMD, DSCSA, MDR-UDI or the broad and complex serialization requirements for the pharma industry from Russia: In the increasing regulatory jungle, the life science industry needs support. But in the life science industry, it is not only the regulatory requirements that create complexity. Since many different parties (e.g. manufacturers, logisticians, contract manufacturers) interact with each other in a networked manner, it is not only necessary to meet the regulatory requirements, but also to establish standardized ways of collaboration. Technical solutions must meet these challenges without losing sight of the specific situation of the individual company. In addition, there are many practical hurdles because – in contrast to the financial sector – real products are exchanged.
SMEs particularly challenged
Small and mid-sized enterprises (SMEs) in particular are suffering from the flood of regulations and the pressure to adapt to them as quickly as possible. They are dependent on RegTechs to support them and to cover the staff resources that SMEs otherwise lack to implement the regulations.
Since many small and mid-sized companies play a major role in the life science industry, the RegTech supplier landscape will develop much more heterogeneously for the life science industry. Driven by the regulatory requirements, digitalization efforts of companies will be intensified and lead to positive side effects, standardized processes and connected IT landscapes. As a RegTech provider in the life sciences, it will not be enough just to meet the requirements. Rather, the aim is to show up the potential for added value and to enable businesses in accessing that value.