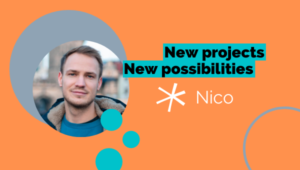 | Our student trainees
Software development and cloud computing require continuous development to steadily improve current operating principles. A significant job in this regard is done by our student trainees, who intensively work on projects that show us new technologies and approaches.
Since 2017, Nico has been working as a student trainee at tracekey, taking care of our software´s documentation. Part of what he does is for example updating the user manual, which changes with every software release, or writing functional specifications.
For his bachelor thesis, he stuck with the topic of anti-counterfeiting but transferred it to an industry, which – in Europe – doesn't yet have legal requirements: the cosmetics industry.
Product piracy is a major issue for cosmetic products as well. Especially big and globally known brands have to take measures. Not only do the companies' sales suffer as soon as counterfeits come onto the market, but there is also a high potential damage to the consumers. After all, these are mostly products that are directly, and without further barriers, applied to the largest human organ: our skin. In Europe alone, product piracy leads to lost sales of around ten percent, which, in concrete terms, means damage of around seven billion euros per year.
A solution to make cosmetics counterfeit-proof
Inspired by the pharmaceutical industry, Nico has chosen 2D codes for its marking technology: "QR codes are already widely spread today and significantly cheaper than, for example, marking with NFC tags. Unlike in the pharmaceutical industry, I decided against adata matrix code because QR codes can also be read by cameras, so you don't need a special scanner to use them. Consumers can therefore scan the code themselves scan the code themselves by just using their smartphone ".
The project was based on requirements from both the manufacturer and consumer perspective:
It must be possible to determine the identity of the product beyond doubt.
It should not only be possible to verify the product, but also to display other product data.
New communication channels between manufacturers and consumers should be made possible, to exchange additional information between consumers and manufacturers in case of suspected counterfeiting.
The solution should be built on the latest technology.
It should protect consumers from counterfeiting.
The solution should use a user-friendly way to access without an additional app.
How to get everyone on board?
QR codes on the packaging are no novelty some manufacturers are already using them. But their widespread use is failing without the consumer's acceptance. According to a study, the codes are often poorly perceived, their benefits are not clear, or there is no incentive to scan them Thus, the consideration of how to increase the consumers' acceptance of QR codes and invite them to become a part of the brands' counterfeit protection concept was also part of Nico's project. Nico already has an idea: "According to some studies, shopping vouchers seem to offer the best incentive to actually scan the codes. Which means if you want a consumer to actively participate in counterfeit protection, a reward is crucial. For example, a 10% shopping voucher that that he or she receives after scanning or posting the product on their social media channel."
Counterfeit protection through serialization
As with pharmaceutical serialization, the unique serial number, code, and information stored in a product database are linked together. When the code is scanned, the consumer is taken to a product page where the product can be verified using the stored data.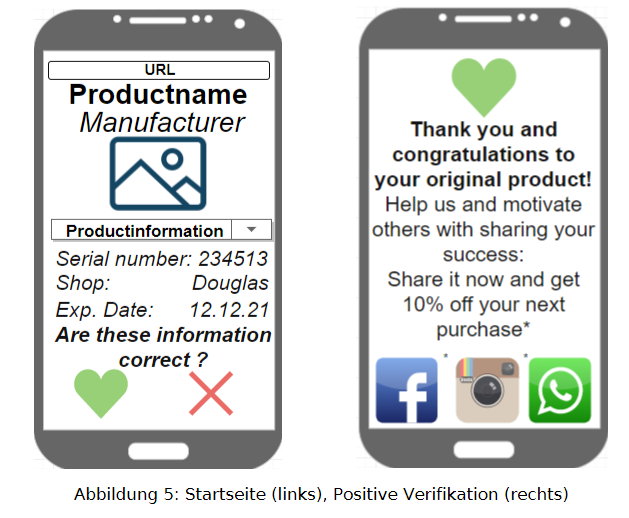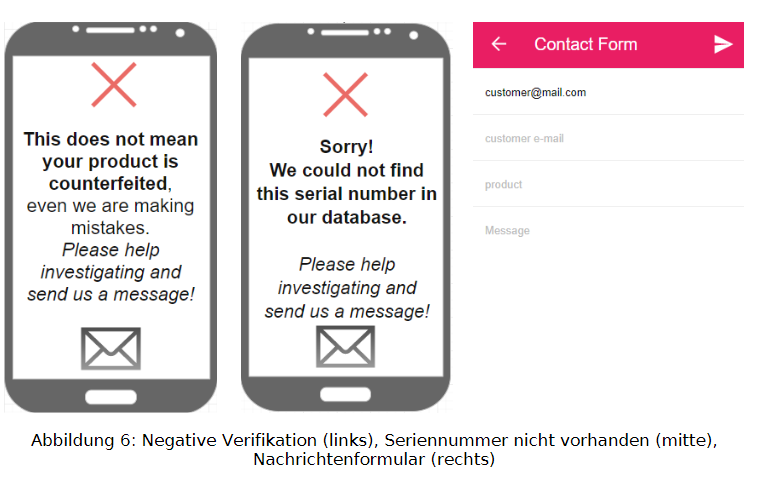 Who benefits?
The concept developed by Nico is profitable for both sides. Manufacturers can efficiently protect their brand from product counterfeiting without major additional expense and track grey market activities. Thanks to the verifiability of their own products, potential health damage caused by counterfeiting no longer falls back on the brand. Consumers, in turn, can protect themselves by being able to distinguish clearly between fake and original products with a single scan. They also benefit from the vouchers as soon as they promote the brand.
The future
As long as there are no legal requirements, the advantages of this concept will probably not be sufficient enough to achieve a broad use of QR Codes for counterfeit prevention in the cosmetics industry. However, Nico's bachelor thesis and the demo version of the software he invented, are a good starting point to sensitize companies to the topic of codes and their possible applications.