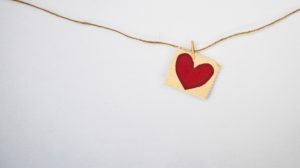 Based on the principle that good cooperation is always based on a constructive discussion culture, we asked our customers how satisfied they are with tracekey. Some of the questions were particularly important to us: How satisfied are they with our system in live operation and how will the EU-FMD be evaluated after the national systems have been put into operation?
To determine the Customer Satisfaction Score (CSAT), our customers were able to rate our service and software on a scale of 1-10 in a questionnaire, with 10 being the best rating. 21 percent of our customers participated in the customer satisfaction survey.
Top marks for service and support
Our customer success and our communications team can be proud of. The CSAT in service and support is particularly good. We're pleased about that because after all, supporting our customers beyond the provision of the software is one of our most important goals.
Our customers are very satisfied with our information policy (8.4). EMVO and, for our German customers, securPharm, also play an important role in the implementation of the EU-FMD. The information policy of the two stakeholder groups was rated significantly worse by our customers (4.3 and 5.8).
Would our customers recommend us and renew their contract? Yes, they would. This shows that our philosophy is right. We have employees who identify with both our mission and our customers and who are strongly committed to solving our customers' problems. We have products that are geared to the real needs of our customers and that are also based on a fair and sustainable pricing model – with which our customers are also very satisfied (8.8).
Complaints about the EU-FMD
Most of the criticism that can be gathered from the surveys is about the additional costs and work involved in implementing the Directive, as well as the restructuring and re-introduction of processes. This criticism from our customers must be seen against the background that almost all of them see no benefit in pharma serialization. The actual market for counterfeit medicines, for example on the Internet, is not affected by the new regulations. However, some see a certain potential and above all the digitalization of the pharmaceutical industry as a plus.
After taking this first milestone of the EU-FMD together, we are now doing everything we can to continue to be the reliable partner and to maintain the standard that we have established in recent years. We also want to continue to grow together with our customers and the challenges of the life science industry.