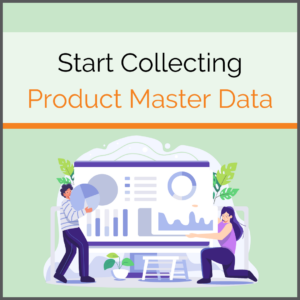 The extension of the MDR transition periods came at the right time for many companies. A survey by the Medical Device Coordination Group (MDCG) in April 2022 found that a total of 85% of medical devices certified under the Medical Device Directive (MDD) and Active Implantable Medical Devices Directive (AIMDD) are not yet certified for the Medical Device Regulation (MDR). Because of the three-to-four-year delay for legacy devices, MedTech companies have been given another buffer to prepare their products and themselves.
However, appearances are deceptive. As the past proves, a transition period of several years can approach faster than many companies would like. Timely preparation for the deadline is therefore unavoidable. The go-live date of EUDAMED is already planned for next year. In addition, there is a bottleneck in the certification of medical devices, which is exacerbated by a lack of Notified Bodies. In this article, we explain why it is essential to collect your product data now.
Certificates and Notified Bodies
One of the reasons why it is important to collect product data already are the certifications. To achieve compliance with the MDR, it is necessary to have the medical devices certified. To obtain a certificate, manufacturers must first register the process with a Notified Body. Product data are already required for this. If they are not available in their entirety, they are requested by the Notified Bodies, which makes the process even longer. In any case, manufacturers should currently expect longer waiting times in this regard. The accreditation for 24 Notified Bodies is still pending, while 38 Notified Bodies can already issue certificates.
EUDAMED & Co
Even though the transition period of the MDR has been postponed, the go-live date of EUDAMED has not changed so far. According to the official timeline, the European Union's database should be fully functional as early as the second quarter of 2024. Six months later, the use of four of the six modules (Actors, Vigilance, Clinical Investigation & Performance Studies and Market Surveillance) will also become mandatory. In the second quarter of 2026, the use of the last two modules (UDI/Devices, Notified Bodies & Certificates) will become mandatory. Especially for the UDI module, product data will become relevant again. Even though the use will only become mandatory in 2026, it is already possible before that and should be addressed. Depending on the number of medical devices of a manufacturer, this process can take a lot of time. That is why it's worth to collect your product data now.
How do I get started?
Excel is particularly suitable for a clear list of the data of all in-house medical devices. For this purpose, we have compiled seven tips that help with data maintenance for EUDAMED. Here, you can download a free Excel template that takes these tips into account. With the help of this Excel spreadsheet, you can see which data entries are mandatory. You can prepare your product master data in conformity with EUDAMED, pre-sort them and collect them clearly and centrally. Our software solution mytracekey MedTech serves as an M2M connection to the EUDAMED and makes use of the Excel template. Listed product master data can be managed here on a long-term basis and product updates, including versioning, can be transmitted directly to EUDAMED.
[Disclaimer]
This information is only one possible interpretation of the regulations. They are also in a constant state of change, so the information in this article may be incomplete or out of date. The above article is expressly no legal advice. Please refer to the official documents for information before making any business decisions. (Status of information: May 2023)