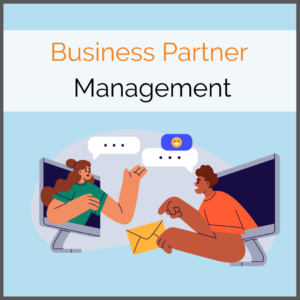 Quality assurance managers in pharmaceutical companies play an essential role. As an intersection between the various departments, they make a crucial contribution to the smooth running of the company. In addition to monitoring production processes, actual quality management, and many other tasks, serialization management is thus sometimes treated somewhat neglectfully. The reasons for this are manifold. Be it the sheer amount of different tasks or a general lack of skilled workers in the pharmaceutical sector, which is especially noticeable in small and medium-sized companies.
In addition to all these responsibilities, there is also the serialization. From our experience, quality assurance managers are often responsible for this. This responsibility brings with it several other areas of concern. These include serialization management, connecting new markets with increasingly diverse requirements, or business partner (BP) management. All of these are time-intensive tasks added to the day-to-day business.
Increasing complexity
Serialization management is becoming increasingly complex due to more and more global regulations. Alone, in the last two years, we noticed significant changes in the USA, Turkey, and Canada, among others. In addition, there are regulations planned for the next few years. These include countries such as Greece, Kazakhstan, and Nigeria. However, these enumerations are only exemplary. Depending on a company's target markets, serialization officers should know about the serialization of this market. It should also be considered that this responsibility is often given to employees as an additional task to their work.
There are different serialization requirements that need to be fulfilled for various business partners. . If I plan to supply a new target market, it is not uncommon to resort to a CMO. Effective onboarding requires an intensive exchange of informationAfter all, troubleshooting for the most diverse requirements is necessary, which requires a lot of communication and time. The serialization representative usually steps into the breach for this as well.
Where is the need for optimization?
As in every case where human communication takes place, misunderstandings can arise in business partner management in pharma. Recurring coordination problems can be particularly frustrating here, as they seem preventable. One that occurs more frequently is the lack of serial numbers available to CMOs. It can be due to several reasons. MAHs enter the wrong numbers, production dates are forgotten, CMOs use up serial numbers faster than expected and don't report them promptly, or they understate demand early on. Another recurring issue is transmission errors after production. These usually involve incorrectly transferred product master data, which can slow down company processes. However, many of these errors could easily be prevented.
Business Partner Management with TKSM
The most common obstacle in business partner management in pharma is communication. So what if some of this communication is obsolete, eliminating a crucial source of error? What sounds cynical at first, holds great potential. The solution to this is business process outsourcing (BPO). For example, a serialization provider can take over individual parts or even the entire serialization process. This would eliminate significant parts of the three-way communication between the CMO, MAH, and serialization provider. Onboarding of business partners and subsequent management can also be outsourced to BPO. The goal is to relieve the customer, optimize processes, and ultimately save costs.
With the Tracekey Serialization Manager (TKSM), we take over all processes involved in serialization. Whether it's just individual tasks or the entire serialization process, the TKSM adapts to the needs of our customers. For further information or interest in TKSM, contact us here.