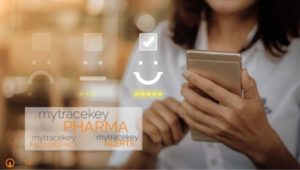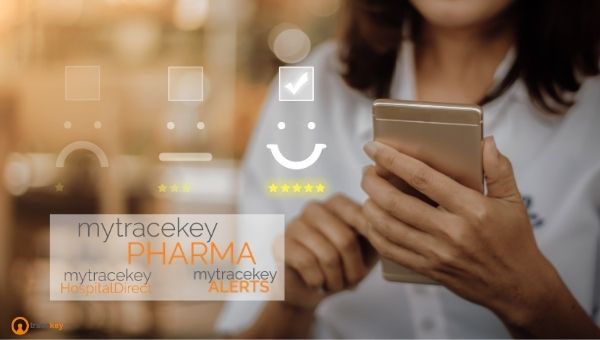 Through daily contact with our customers, we know in most cases which topics are currently important, whether certain features have priority or how satisfied our customers are with us overall. Nevertheless, it is important to ask further questions regularly. We did so in the 2020 retrospective, and give a brief overview here for our customer satisfaction 2020.
"I think tracekey as a company as well as the software are excellent – a very coherent picture! The software works perfectly (which not every colleague in the industry – that uses several competitors' products – can say), and it is super easy to use. We are more than happy that we have chosen tracekey!"

— Andreas Niedertscheider AOP Orphan Pharmaceuticals
Since the last customer satisfaction evaluation about 1.5 years ago, our customer base has grown significantly and become even more international. In addition to our main customer base in Europe, we now also have customers in India or Turkey.
100% would recommend tracekey
One thing has not changed in the past 1.5 years: our Customer Success Team still stands out in the ratings. 100% of our customers are (very) satisfied (4/5 or 5/5 points) and would recommend us. During the phone calls, the phrase "And please tell the support team how satisfied we are," was heard often. Here, the short wire, and the fast, but the personal and uncomplicated manner of our employees are praised.
"What we appreciate most is that there are short lines, and if there's a problem or a question, we get a quick response."

— Ercan Batman, EU-Pharma
Our corporate and service culture is tailored to SMEs. This is another aspect that is positively acknowledged. Working with us at eye level and our way of tackling challenges are among tracekey's major advantages, which differ us from other serialization providers.
"The mytracekey PHARMA User Interface looks good and structured."

— Jessica Drake, Dolorgiet GmbH
mytracekey Pharma, Alerts, and HospitalDirect convince
The mytracekey products are also convincing, they are rated as clear and user-friendly. Our mytracekey PHARMA platform is constantly under development, to either respond to customer requests and needs or adapt and connect the software to new regulations. Of course, errors sneak in from time to time. But this is completely within the bounds of what is required, our customers say, and they also rate this point as satisfactory.
"The team members are always very polite, responsive, and they have excellent technical know-how."

— Brendan Walsh, Mitsubishi Tanabe Pharma Europe
Daniel Althoff, Product Manager at tracekey, to our error culture: "Of course, new processes or functions in our software don't always work without errors right from the start. What our customers appreciate is the way we deal with it. If something turns up, we look directly for uncomplicated and quick solutions."
From Alert Management to Russia Serialization: The topics 2021 for our customers
Besides evaluating the customer satisfaction 2020 we also asked about key topics for 2021. While 2019 was still mainly about the first months in live operation and the experiences with the EU FMD, or EMVO and other stakeholders, our customers have entirely different topics for the coming months and years. One item on the wish list is to digitize their products. Furthermore, one key topic is to make further use of serialization and the corresponding data.
The most important thing for our customers is to expand into new markets with tracekey or to meet future regulations. Saudi Arabia and Brazil are the prioritized topics, along with Brexit, aggregation, or our Alert Management Service.
"About using the tracekey Alert Management System: nice cooperation between tracekey and Eureco, everything is clear and structured."

— Jeanette Honders, Eureco-Pharma
We are glad about the positive feedback and start with a good feeling in 2021 to continue supporting our customers in the implementation of the EU FMD, DSCSA, serialization requirements in Russia or Saudi Arabia, and other major topics like alert management.