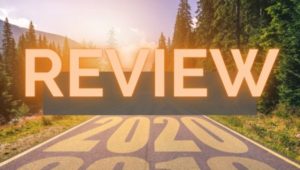 When the first lockdown started in Germany in March, we did not yet know how the global pandemic would affect the pharmaceutical industry and thus us. We are happy to say that 2020 was a good year for us from a professional perspective. Particularly, we have to thank our employees for this, who gave their very best, even in the home office, to further develop the software at the usual high level, and to support our customers in their work in the best possible way.
In our short review of the year, we summarize some of the milestones from the past year and give an overview of what has moved us, among other things.
Of course, most of the trade fairs fell away for us in 2020. Nevertheless, we still participated in a few interesting formats
In 2020, we were occupied with many exciting topics
Thanks to our working students, we were able to intensively deal with new developments and ideas, including the following:
In Europe, prescription drugs have already been serialized for two years now, but there are always new developments.
After asking our customers about alert management, we decided to offer our alert management service:
Of course, there have been important developments in other areas as well:
Whether there is a pandemic or not, one topic is always particularly close to our hearts: the support of our customers.
We want to say thank you to all our partners, employees, and customers and we´re looking forward to a successful new year.